God created men and women with unique, distinct natures. That becomes evident to us in Genesis when God describes Adam and Eve. Both created uniquely in His image.
If you don't believe in God, you probably won't feel this is even applicable to you. (Although, I would love to talk to you & pray the Lord reveals Himself to you.) But if you claim to be a Christ follower, I hope you'll take just a minute to consider this. While the majority or the commands are written in general to Christ followers, the Bible does have some Scriptures directed specifically at men and some directed specifically at women. Women of God, we need to pay special attention to those that are just for us. We need to closely examine those verses. Study them, understand them, and live them out. Study the women of the Bible who are our examples. That's exactly what the Word is there for….to guide us!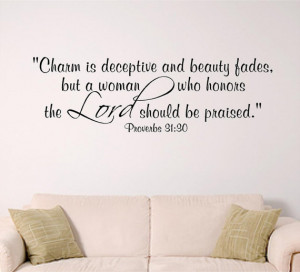 Side note: I absolutely loved this article that goes into more depth on our specific natures & I think it's worth taking the time to read:
Male and Female by Design: A Perfect Reflection of God (Masculinity and Femininity)
************************
Yes, women CAN do many things men can do. And yes, men CAN do many things women can do. But why would we want to operate outside of our God-given nature? There is so much PEACE & JOY in ministering within the realm of how our Creator designed us.
This is not about equality. We are equal in God's eyes, and that is what should matter to us.  He loves us all, & women are not in any way lesser than men. But equal does not necessarily mean the same. Just as all parts of the body are equally important (think of the analogy He gives us in the Word about the head, neck, hands, feet, etc.), they all serve different (but equally important) functions within the body of Christ. God gifts us each uniquely. To me, the same is true of men & women.
I have not personally ever had any rights denied from being a woman that I can remember, so when I saw the march, I was genuinely curious as to what these ladies were marching about. I am all about supporting causes you are passionate about and being a voice for those who can't speak for themselves, so I asked a few different acquaintances to explain their stance in hopes of gaining some insight. I truly wanted to know if there is something I am missing (that lines up with the Word of God).
I received a couple of very poetic responses (which I do respect) like "I march because…I march for…" and they'd list off some different things. (And other women would commend them on their response.) But honestly, it didn't bring any clarity for me. I still left scratching my head and wondering what the whole thing was about.
To me, marching for someone who doesn't have a voice would include groups like abused children, orphans, sex trafficking victims, etc. There are no gender discriminations amongst these groups, so I don't think that's who they were marching on behalf of, correct? And while awareness is an important step, the ACTION we are taking to battle these issues is significantly more important. I think sometimes we need to stop and ask ourselves, "What am I actually accomplishing for the good by simply voicing my opinion?" and "Is there anything I can be DOING to truly make a difference?" Maybe it's giving financially. Maybe it's donating items. Maybe it's serving in a specific ministry or organization. Maybe it's being an intentional prayer warrior for a specific group. Maybe it's fostering/adopting.
I am not bashing any women who participated. And I don't think it's necessary to "choose a side" or put down anyone. We can respectfully disagree. But it's not even about that to me, and honestly, this post isn't even meant to be about the "women's march." I honestly don't even know a whole lot about it because I do not watch the news AT ALL. I think the media (overall) is wicked and corrupt, and to me, the best way to "demand better" is to stop supporting it completely. Maybe if they lost viewers (& money, as a result), they'd consider change. Anyway, that's a different topic for a different day. Point is, I decided to write this post because I wanted to share some thoughts on womanhood from a Biblical perspective in a time when people (even Christian women) seem to be so very confused. THAT is my only standard when considering my response to something. It's not about my feelings…it's about the Word of God. What does the Word of God say about this issue? Based on what we know about God's character and Jesus' life on this earth, how would He respond?
I am so thankful for mine and my husband's specific roles. We aren't perfect, and there are some things we each do to lighten one another's burden. That's what being a TEAM and being united as ONE is all about. But to be honest, I am THANKFUL to be a woman. Jonathan has to carry a HUGE weight as our protector and provider- and those are burdens I would not and do not want to carry. That I'm not even equipped to carry.
I can, yes, but again, I'd be operating outside of my God-given nature. And ladies, there is SAFETY in being in God's will. I picture it as an umbrella of protection and absolutely LOVE this visual.
I love being a woman. And yes, I consider myself a strong one. I'm capable, I'm educated, I'm strong. I have a voice, and it matters.
But…I LOVE my role as a nurturer, as a caretaker, and as the minister of our home. I love supporting my husband. I love preparing healthy meals for my family, snuggling babies, teaching them and playing with them, and keeping a clean house. I love being a homemaker. I love encouraging other women. I love helping my husband run our businesses & contributing to our household. I love being able to serve in different areas outside of our home & ministering to others in need. 
And because we have our home in order, we have a rock solid marriage. Not a perfect one. But man, it's good. I respect Jonathan more than any other man that I know. (I mean that.) And guess what? He respects me IMMENSELY in return! He highly values my opinion and there are plenty of areas he is 100% comfortable with me making decisions because he trusts me that deeply. I feel loved and valued by him. And he feels loved and respected by me. We are different, we are equal, and we each celebrate and enjoy our roles within our God-given nature.
Can we start celebrating femininity instead of feminism??
I know this post won't be popular with the world, but we are called to be "set apart." If we are fitting in with the world and our values are lining up with theirs, we have major problems.
GOD is our authority.
His Word is our standard.
We should work to operate within those truths. And the only way we can do that is to know what it says. That is my goal- to help women understand what we have been called to based on the Lord's instructions for our life given in the Bible. Again, you may disagree with me, but if you're a believer, you shouldn't disagree with the Word of God. Look up these verses when you get a chance…
1 Timothy 3:11
Ephesians 5:22-23
1 Peter 3:1-2
Titus 2:3-5
1 Timothy 2:9-15
Genesis 2: 18-24
Proverbs 31