I'm behind on blogging because I couldn't get Windows Live Writer to work for a couple weeks after I updated my antivirus software, and then we received some of the most devastating and unexpected news of our lives on Monday, June 1st. We got a call that Jonathan's mom unexpectedly passed away during the night from an aneurism. We could not believe it. We have experienced loss before as Jonathan's very best friend was killed in a car accident in 2009 and my brother passed away in 2014. An unexpected loss is something you are never ready for and it has been completely heartbreaking. Thankfully we know God works together for the good of those who love Him, and between our faith in HIS plans and the prayers of so many, we are making it through. Thank you to everyone who reached out and for all of the love, support, and prayers during such a difficult time.
Growth: Kade is officially full-term! He was around 7 lb & 9 oz at my appointment a couple weeks ago, and they say they gain about 1/2 lb a week in the final weeks. Looks like we have another big boy on our hands.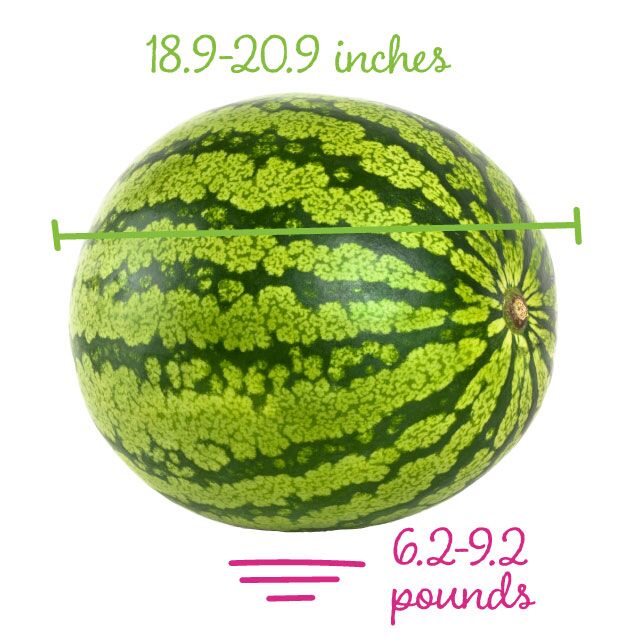 My Symptoms: I was having lots of pelvic pressure and some contractions the weekend before my mother-in-law passed away and was thinking Kade would make his appearance early that week. When we received the news, I asked for my few prayer warrior friends to please pray Kade would wait to make his arrival till we made it through the funeral. I didn't want Jonathan to have to worry about being at the hospital with me when I know how much his Dad & sister needed him. Plus, I wanted to be fully available to help & support them in any way. Thankfully the Lord was faithful to answer that prayer- everything completely stopped! Praise the Lord! It hasn't picked back up yet (I'm 39 weeks & 4 days typing this post), but we trust the Lord's timing. And honestly, I can't complain because I have been blessed with an incredible pregnancy and I still feel pretty stinkin good.
I do have some fun "pregnancy" stuff going on though. Stretch marks are in full force around the center of belly. They aren't very dark, but they are definitely there. I have a varicose vein (looks like a raised bump) that just popped up on the back of my left leg. I also think I may have hemorrhoids this time? Not 100% sure (& sorry if TMI). Not painful at all, thankfully. Oh, and let's not forget that weird skin tag thing. I had it looked at and hopefully it (along with everything else) will go away after I deliver. Other than all of those fun (and extremely attractive, I'm sure) symptoms, I feel great physically. I'm not uncomfortable or miserable, no swelling, no heartburn, etc.
Weight/Baby Bump: Up right about 23-24 lbs I think. All of that is right in my belly too…shew wee that's a heavy baby bump!
Gender: Sweet little fella. We can't wait to have him in our arms!
Maternity Clothes: Mostly. I know I'm pretty much ruining the non-maternity clothes I'm wearing right now.
Sleep: Sleeping fine. I have woken up in the middle of the night a few nights, but the day after the funeral I got a LOT of sleep and feel pretty fully rested now.
Movement: The doctor looked TOTALLY freaked out about how much Kade was moving and how well you can see him at my last appointment. I don't typically carry my weight in my stomach, so I didn't have very much body fat on my tummy before I got pregnant. Plus, I have thin skin AND Kade is a big boy. All of that combined means you can see every.single.movement. (And even moreso when I'm laying on my back, which I pretty much only do when I'm getting "checked.") The doctor's face made me a little nervous when he saw some of the movements and he just kept saying "Wow, that can't be comfortable." I asked if that meant I was at any greater chance for uterine rupture and he said no. (My OB/midwife entourage confirmed for me again later- NO way of telling anything about the uterus from the outside and no correlation in being able to feel movement with thickness of uterus.) Sometimes the movements are a little uncomfortable, and as crazy as this may sound, I've had a tough time distinguishing discomfort from him moving with Braxton Hicks or contractions a few times. I'm thankful he's still moving so well though. It's definitely not as intense because he's running out of room, but I can still feel him.
Appointment: I was still only 1 cm & no more progress. We will set an appointment for induction/c-section at my next appointment (this week). Heartbeat still sounded good and strong. My blood pressure was 139/67. which is really high for me (obviously that top number was high from the situation we faced, and the doctor wasn't worried about it). I tried my best not to stress- I know that can't be good at 39 weeks pregnant. I also got results that I'm GBS negative this time and won't need antibiotics. Praise the Lord! I claimed that early on and wasn't expecting any different of an outcome.
Accomplishments: Somehow the Lord was faithful and helped us get everything we needed to get done completely finished, even in the midst of chaos.
Work Outs: I have stopped working out this week for the most part other than a little bit of walking. I keep thinking it will be any day and I want to be well rested. I remember last go round Lauren telling me that if I was too tired I wouldn't go into labor, but also know that gravity needs to do it's thing so I'm trying to find a balance there.
Goals: Have this baby!! I have tried a few of the natural "tricks"…but nothing yet. I know they're all old wives tales anyway (although I'm sure that some people do happen to go into labor) and Kade will come when the Lord is ready for him to join the world & our family.
Thoughts: We are at peace with everything about this labor and delivery, including the timing. Jonathan has covered it in prayer- very specifically and in detail. He has been my biggest source of encouragement in the last week (& man am I putting him to work). Pretty much everyone I know who has been pregnant around the same time as me has already delivered, and I'm getting lots of messages wondering if I'm feeling anything yet. Plus, me (and everyone else) really thought he would be here by now. They say second typically comes a little earlier and quicker, but all of that goes to show (again, like I didn't learn this last pregnancy!) WHO is in control. This week especially I am SO, SO thankful for Jonathan and I am super inspired by his faith. Seriously, he is a rock. He is not always very vocal about his faith or his prayers, so when he does share, I am always BLOWN AWAY. We are both in agreement that the Lord is working out every detail for this birth & can't wait to meet Kade in God's perfect timing and perfect way. We are 100% at peace with a c-section if that's the Lord's plan (our ultimate desire is for healthy baby and mama), but honestly we are believing for successful VBAC. The reason we are so motivated is because we want several kids, but HE is in charge of all that anyway so we totally trust his plan - whatever that may be.
Comparison: 39 Weeks with Jase
Kade- We cannot WAIT to meet you, little buddy. We have prayed and prayed and prayed for you. We know you are going to bring so much JOY during a time of such sadness in our family. Your Grandma was so excited to meet you and we are so sad she won't be able to, but we know that she already loved you so very much. You are a BLESSING to our family & Jase is so excited to meet "Baby Kade." Daddy talks about you all the time and can't wait for you to get here too. It has been a privilege and pleasure getting to carry you in my tummy all these months.