Do you love well?
I LOVE people and there was a time when I thought the answer to that question was YES. But, I have realized after a good bit of self-examination that I have a lot of work to do in the "loving" department. I do love, and I love deeply. I think the absolutely WORLD of my hubby and am so thankful for him. He is the love of my life!! And if you're around me for any length of time, you will know that I think he's the MAN and I shout his praises from the rooftops. (Not sorry if that annoys you.) I think my parents are true saints and I cannot begin to imagine life without them- I love them beyond words for who they are and what they have taught me. They are the most generous people I know. I love my precious friends who are such incredible people and inspire me to be better, and my sweet family who is there for me through thick and thin and loves me in spite of me. And I love my baby Jase deeper and more unconditionally, in a way I never knew existed until I held him in my arms. A love that has grown deeper every day I have been blessed to be his Mom.
Yes, I am a LOVER. I love people. BUT, as I have grown in my walk and asked God to give me eyes and a heart to see and love others how HE does, I have realized I am not as loving as I once thought.
Being totally transparent, I love "the loveable." I love people who love me. Who are nice to me. Who treat me well. And the truth is, that is not something I deserve a pat on the back for. Anyone can do that. Non-believers love people who love them, right? As followers of Christ, we are called to LOVE others as Christ loves them. Not based on conditions. Not based on feelings or emotions.  Not because they do things for us, look or act a certain way, etc. And that's where it gets tough. But loving others is the second greatest commandment. We are called above all to love GOD and to love OTHERS. God was strategic in that- He knew those would be challenging for us. (We can all say we love God, but our actions, thoughts, attitudes, and priorities do not always reflect that. That's a different post for a different day.)
My new prayer is for me to begin to understand a glimpse of God's love for us and to be so filled with it that it pours out of me and I can love others. Love them well. Love them deeply, the way Christ does. I want to be so filled with God's love that I can't help but pour it out to others, no matter who they are, where they have been, how they have treated me.
Just imagine the impact we could make on this world if Christians LOVED others the way we were called to love. So much less hate, bitterness, resentment, jealousy, anger, rage, unforgiveness, hypocrisy, gossip. We need to step our LOVE game UP big time. And I am absolutely starting with myself.
Here is the lesson I taught in Bible study this week. I hope it has the same impact on you that it had on me…
"This is love: not that we loved God, but that he loved us and sent his Son as an atoning sacrifice for our sins. Dear friends, since God so loved us, we also ought to love one another." – 1 John 4:10-11
Review:
Last week we talked about putting off a negative, critical, faultfinding attitude toward others. There is no way we can do that unless we replace it with something. The only attitude big enough to replace a critical attitude is an attitude of love.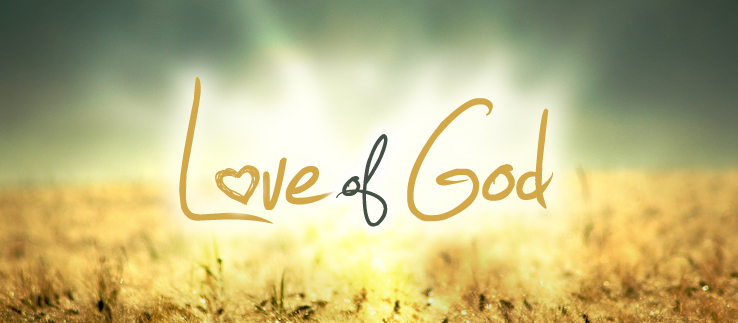 Introduction:
This week we are going to look hard at what God's Word says about LOVE and choose to obey it. Our goal is to live out our new understanding of how to love a person and how to get victory over a critical, negative kind of attitude. Jesus said in John 13:35 that this kind of love for one another is the number one mark of authentic Christianity. "By this, all people will know that you are my disciples if you have love for one another" (John 13:35). When people see contrast between a life focused on self versus a life dedicated to loving others, it grabs their attention. Most people long to know how REAL love by REAL people really works.
Lesson:
1. If you want to grow in your ability to love others, you must grow in your relationship with Christ. Love is rooted in His character. The closer you walk with God, the more His Spirit will give you the power to love others as God loves them.
2. Because God loves us, we ought to love one another (1 John 4:11). The message of Christianity isn't that God loves us because we first loved Him; by the grace of God He CHOSE to love us. We can't hoard God's love, which we did nothing to deserve. We express our gratitude by passing it on.
We all know the words to and have sang "Jesus Loves Me," but have you ever doubted God's love for you?? Maybe during a trial or training? Or perhaps your relationship with God was blocked by unconfessed sin and God seemed far away?
The message of love is PERSONAL. It doesn't matter where you've been, what you've done, or what you've experienced; God loves you. It doesn't matter what you have thought about yourself or what others may have said about you; God loves you. You are honored, precious in His eyes, and He LOVES you! (Isa 43:4)
John 3:16 is the most powerful Scripture about LOVE.
God- the greatest lover
So loved – the greatest degree
The world – the greatest number of people
That He gave – the greatest act
His only begotten Son – the greatest gift
God's Word describes three types of love:
1. phileo- brotherly love
2. eros- a sexual love
3. agape- selfless, giving love; "you before me;"
Here's what happens without love. Confront without love and someone gets hurt. Correct without love and someone gets hurt. Complain without love and someone gets hurt. Condemn without love and someone gets hurt. Console without love and someone gets hurt. Console without love and someone gets hurt worse. In most cases, when love is missing from the communication, everyone loses.
Scriptures:
· Love is a debt worth having.
"Let no debt remain outstanding, except the continuing debt to love one another, for whoever loves others has fulfilled the law." – Romans 13:8
· Love keeps us thinking clearly.
"For if we are beside ourselves, it is for God; if we are in our right mind, it is for you. For the love of Christ controls us, because we have concluded this: that one has died for all, therefore all have died;" – 2 Corinthians 5:13-14
· Love binds relationships together.
"My goal is that they may be encouraged in heart and united in love, so that they may have the full riches of complete understanding, in order that they may know the mystery of God, namely, Christ," –Colossians 2:2
· Love keeps us fervent in our love.
"Above all, love each other deeply, because love covers over a multitude of sins." – 1 Peter 4:8
· Love gives access to distant relationships.
"…Rather, serve one another humbly in love." – Galatians 5:13
· God's love allows us to conquer every obstacle.
"No, in all these things we are more than conquerors through him who loved us." – Romans 8:37
No wonder 1 Corinthians 13:13 says "The greatest of these is LOVE."
Love Languages:
How we show love is SO incredibly important too. Sometimes we show others love in the way we want to be shown love, and although our intentions are great, the other person may not receive it as we are intending for them too. For example, I LOVE to give gifts!! My mom is not really a gift person and much prefers quality time, so although I am attempting to show my love for her in buying her something, it would mean SO much more to her to just spend good, uninterrupted quality time with her. Jonathan's two main love languages are words of affirmation (he would rather me tell him directly than speak highly of him to others- something I'm working on) and physical touch. He demonstrates his love through acts of service. All of these things are something we need to be mindful of- how we show love, like to be shown love, and the same with others. It will drastically improve relationships. No wonder they say "knowledge is power."
(HIGHLY recommend if you haven't read it yet- AWESOME! I wrote a post about it HERE.) Here are the 5 Love Languages:
Words of Affirmation
Quality Time
Receiving Gifts
Acts of Service or Kindness
Physical Touch
**The way you express love is most likely your own love language. Are you loving the people in your life according to their love language or yours?
Ways to Love:
Check out these Scriptures for some practical ways to demonstrate love. John 15:12, Galatians 5:14, Ephesians 5:2, Romans 12:10, Hebrews 10:24, 1 Cor 16:14, 1 John 4:21
We can also show love by:
1. Losing ourselves in others.
2. Listening deeply and hear what someone is saying and not saying.
3. Loving the unlovable/unlovely in our community.
4. Leaving our mistakes at the foot of the cross and forgive one another.
5. Discovering God's plan for our lives. Pray and seek the Lord for one another.
6. Leaning on the Holy Spirit when we don't know how to help or pray for one another.
7. Leading others to Christ. WOW!! This is absolutely the most powerful act of showing love. I'm ashamed to admit the last time I've led someone to the Lord because it has been such a long time- which tells me I need to step my game up and share the Gospel more. It is not enough to simply try to "live by example"…Time to refocus and make more of an 'eternal impact' in the lives of others.
Reference: MacDonald, James. Moody Publishers; New Edition edition (April 1, 2008)