Well, it's no secret we love clean, healthy eating! We LOVE investing in our health- especially the way it makes us feel (& look! just another benefit of healthy eating- you look good!)…But more than anything, we love knowing that we are helping ward off future diseases and illnesses & taking care of our bodies. Our temples. (Yep, most diseases plaguing our nation today are preventable with good nutrition.)
{A peek inside our frig as of yesterday….}
If Jon & I blessed to grow old together (I know no one is promised tomorrow), I want us to be able to ENJOY our older years!!! Not spending them constantly going to the doctor, the pharmacist, sick, miserable, & having to be taken care of. I know obviously you can't control everything, but you better believe we are going to do our best to prevent diseases and take care of ourselves. To control the things we can….and a huge part of that is the fuel we give our body.
We are always looking for ways to enhance our nutrition…That's how we got started with Advocare, actually. I know we need supplements, and Advocare just so happens to provide finest nutritional products (that are an incredible companion to a clean, healthy diet) on the planet.
(Side note: It kills me when people say they get everything they need from their diet. Really??? You're eating 6 apples a day?? 15 beets? 12 servings of leafy greens?? No, you're not….because that's ridiculous. Even the cleanest, healthiest diets have nutritional gaps these days because of the way our food is made & grown….. nutritional supplements are a NO BRAINER.)
SO, after hearing a little more about it, I decided we would give juicing a go.  I have a few friends doing it (Erin, Carley, Brittany, Larissa) who are LOVING it!!  As with supplements, I consider this an investment in our health. You can't put a price on health. Just ask someone who is sick.  And the way I see it, you can either invest in your health now, or pay for illness down the road.
Do you think it's a coincidence our schools are pushing for students to have a career in either culinary arts/the food industry, or HEALTHCARE?!?! I teach a career class at my school & part of my job description is to help students determine their "career cluster & pathway" for high school.  From the state level, these are the two areas that are receiving a LOT of focus.  I think it's a conspiracy (that's for a whole different post) that they want to make us fat, because that leads to disease, which will require us to spend TONS of $$ on healthcare, then pump us full of drugs & medicines to keep the drug companies pockets nice & fat. Just sayin'….
Tangent over. Stepping off soapbox.
On to JUICING!!!
So, we ordered a Breville Elite Fountain off of Amazon. I did some research &  decided this was the best option for us….and I LOOOOOVE it!!!! It is SUPER user friendly. Fo real- if I can do it, anyone can.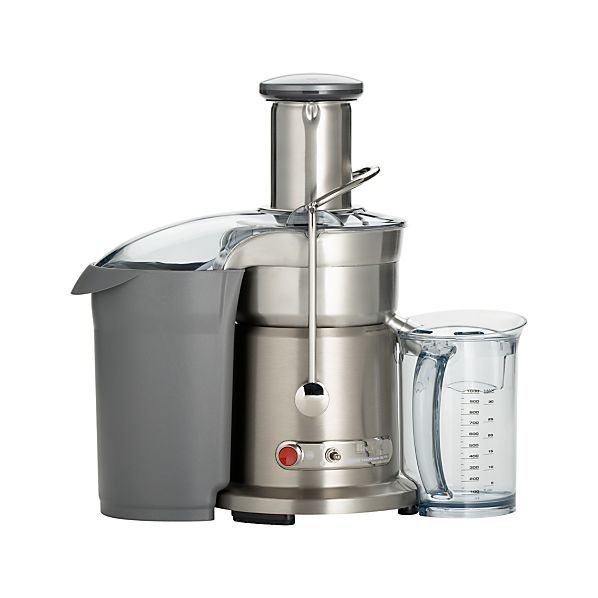 I have gone totally organic with the dirty dozen, meat, dairy, & eggs. I have even started washing fruits & veggies!!  (Haha….that's big for me!) We've always eaten lots of fruits & veggies, but I've been doing a lot of research about nutrition during pregnancy and decided these were some changes that NEEDED to be made. It's worth it. (FYI: When juicing while pregnant, you need to drink the juice immediately- do not juice and store.)
So far I have mostly juiced veggies for myself (just because I really enjoy eating most fruits whole), but have thrown in a few fruits (lemons, oranges, green apples) to really sweeten some of the veggie juices.
Yes- that is a beet! They are packed with antioxidants, but something I would NEVER eat- yuck! So I juice them! And make this beautiful purple colored juice that is totally yummy when you add in some other fruits & veggies.
I also just made my first "veggie soup" with the pulp, & plan to use the leftover pulp as compost for our FUTURE garden. (Ahem, Big Jon…) You can also use it for baking.
I will admit, it is a little time consuming. You have to shop, wash & chop, juice, & clean up immediately. But you can knock out all the prep in a couple hours on a Sunday to have your "materials" ready to go! (We do that anyway with our food.) But helllllllo, it is WORTH it!! Check out some of these benefits:
easy digestion of vegetables
highest level of quality nutrients
improves cardiovascular and heart health
detoxification
normalizes the Alkaline pH for your body
builds resistance to viruses & strengthens immune system
increases energy levels
rebuilds blood cells
makes your skin glow (I added that one!)
And there are more! Juicing offers:
a great deal of water
an abundance of amino acids
fuel for the body
soluble fiber (excellent for digestive tract!)
vitamins & minerals in highly absorbable form
"living" molecules that speed up reactions for the body to function
plant nutrients in concentrated form
Here are a few of the recipes I have tried & liked. I have tried others, but I have just been winging them & haven't really used "recipes." Maybe I should start writing them down. Ha!
You have to taste them to figure out what you need to add. (A little bit of ginger, lemon, or green apple can go a long way!!)
Spicy Tomato
2 large tomatoes
1 stalk celery
1 cucumber
1/2 red bell pepper
1/4 onion, peeled
1/2 tsp. sea salt
3-5 grinds black pepper
1-3 shakes of cayenne pepper
Wrinkle Free
2 cucumbers
1" knob ginger root, peeled
2 medium oranges, peeled with pith
Sweet Beet Treat
1 beet
1 large handful of spinach
3 large carrots
1 red grapefruit, peeled
1 whole pineapple, peeled and cored
1/2 lemon, peeled
6 strawberries
1 pear
1 green apple, cored
Sweet Potato
4 celery sticks, trimmed
1 small sweet potatoe, peeled and halved
1" ginger root, peeled
4 oranges, peeled with pith
(Optional: 1 jalepeno, seeded.....to make it spicy)
Fog Lift
2 appples, cored
spinach
1/2 lemon, peeled
I'm going to order these few books (thank you for the recommendation, ladies!) to check out some more recipes!!
Anybody got any fave recipes to share??