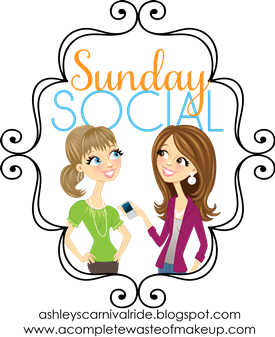 1. How did you come up with your blog name?
When I first started my blog in 2010, my blog's name was originally Goin' to the Chapel and I wrote about my engagement and all of our wedding planning fun.
After getting married, I changed it to Happily Ever After and left it that for a while, but there were lots of other Happily Ever Afters.
I also felt like that name was very "newlywedish," so I recently did a little blog makeover and changed the name to Butler, Party of 2! I love that once we start a family, we can change that number to add our new additions!
2. What is your favorite thing about blogging?
I love to write, and this blog is sorta like my journal/scrapbook. I plan to have blog books made out of them to show my kids some day, and I think they'll enjoy getting to see what I was like and what our life was like before them. It'll be neat to look back on some of these different phases of our life and have such detailed documentation of the things we've done, places we've been, and memories we've made!
AND, of course, the friends I've made. I know that sounds lame to people who don't "get" blogging, but I have LOTS of new friends- all from my blog. Sometimes it's people from other states, and it is SO neat to connect with those people! Occasionally people randomly come up to me (at weddings, family reunions, work, wherever) and tell me they like reading my blog and it encourages them. Jonathan always thinks that's hilarious. It makes me SO happy though, because that's exactly what I want to do- be uplifting, inspiring, teach, motivate, and encourage.
Of course there's a terd in every crowd with a rude or negative comment…that ole "Anonymous," but for the most part, everyone is super supportive and just plain sweet!
3. What is one thing you have discovered because of blogging and now can't live without?
Windows Live Writer. It makes blogging SO much easier…Another blogger recommended it and I am SO glad I gave it a shot! It's AWESOME!
4. Facebook or Twitter? And why?
Facebook. I have tried, but I just don't think I "get" Twitter.
5. If one celeb read your blog, who would you want it to be?
Jamie Eason. Does she count as a celeb??
or Beth Moore. Love her too.
6. What is something you want people to know about your blog?
I am very passionate. I love to teach & share things I am passionate about with others. I am an enthusiastic and positive person, so yes, what you read on my blog is 100% the real me. I write like I talk (for the most part). I LOVE blogging and am so thankful I followed in the footsteps of Rachael and Emily and decided to start my own.